Pat Murphy on his balloon ride above Killeen Castle: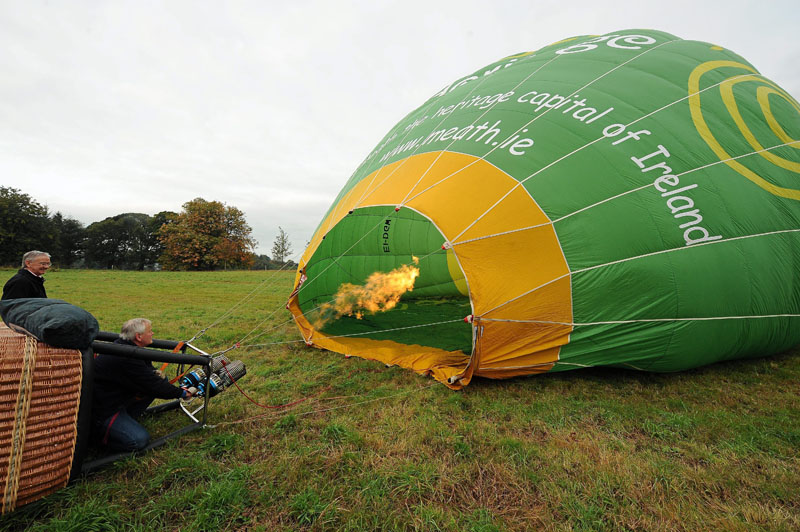 Pictures by Pat Murphy / SPORTSFILE
"I've shot from helicopters before but this morning was a first. It was my first time to be up in and shooting from a hot air balloon. It was an unusual but a good experience. I had a great view over Killeen Castle and the course as well as the surrounding area."
Equipment: Nikon D3s and 24-70mm lens.
Location: Work continues on Killeen Castle Golf Course ahead of the 2011 Solheim Cup, Dunsany, Co. Meath.
Describe what is heppening in the pictures: the pictures with the balloon are the balloon being prepared before takeoff and after landing.
What makes these pictures special: The pictures show the amount of work that is going into hosting the 2011 Solheim Cup and what a beautiful place the course and the surrounding areas are.