Meet the Sportsfile Team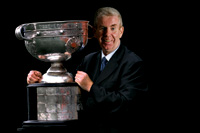 Ray McManus
Born: Dublin.
Sportsfile service: Ray is the founder of Sportsfile. He has managed the company since 1980 and has built an outstanding team of photographers.
Awards: Ray has won numerous AIB PPAI (Press Photographers Association of Ireland) Awards and was voted the Irish News Photographer of the Year in 1987.
Career: Ray has travelled the globe covering a range of events from international soccer to Special Olympics. He was covering the Republic of Ireland's soccer games long before it became fashionable, and he didn't miss an international between 1980 and 1994. Ray has worked at every All-Ireland Gaelic Football and Hurling final since 1980, as well as numerous International Rules tours. He covered the Rugby World Cup in Australia in 2003, the Beijing Olympics in 2008, the 2009 Special Olympics World Winter Games in Idaho, the 2010 World Equestrian Games in Kentucky and various UEFA assignments around Europe.
David Maher
Born: Dublin
Sportsfile service: David joined in 1989 and is the longest-serving staff member.
Awards: David has won six AIB PPAI Awards.
Career: Vastly experienced and widely travelled - he has photographed sports events on four continents - David has covered two Soccer World Cups (USA 1994 and Japan and Korea 2002), and hundreds of Republic of Ireland soccer games. He has covered World Rowing Championships, World Boxing Championships and many All-Ireland Gaelic Football and Hurling finals. His work also includes the 2008 European Soccer Championship in Austria and Switzerland and the Ireland v France FIFA 2010 World Cup Qualifying play-off in France. He was the first photographer to get pictures of Giovanni Trapattoni after he was appointed Republic of Ireland manager.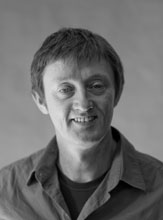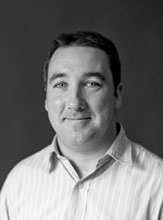 Brendan Moran
Born: Tralee, Co. Kerry.
Sportsfile service: Brendan has been a staff member since 1994.
Awards: He has won five AIB PPAI Awards and was short-listed for the Sports Photographer of the Year in 2004 and Sports Picture of the Year Award in 2006 at the UK Picture Editors Awards.
Career: Since 1994 Brendan has covered three Summer Olympic Games (Sydney 2000, Athens 2004 and Beijing 2008), three Rugby World Cups (Europe 1991, Australia 2003 and France 2007), numerous Five and Six Nations Rugby Championships, World and European Track & Field Championships plus European Championship and World Cup soccer games. An avid Kerry fan, Brendan is a regular at Croke Park where he has covered many Football and Hurling All-Ireland finals. Brendan will be in New Zealand this year to cover his fourth Rugby World Cup.
Brian Lawless
Born: Dublin.
Sportsfile service: Brian has been a full-time staff member since 2001, apart from taking a sabbatical in 2003 to travel the world.
Awards: Brian has collected four AIB PPAI awards.
Career: A highly accomplished photographer, Brian has travelled all over Europe covering Irish international soccer and rugby teams. He worked at the 2007 World University Games in Bangkok, the 2008 Beijing Paralympic Games, the FINA World Swimming Championships in Rome in 2009 and the 2010 LEN European Long-Course Swimming Championships in Budapest. Brian has completed a number of photo essay and portrait projects, including a series on Gaelic Football managers from the 2009 season.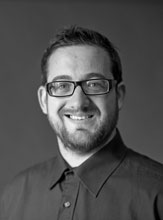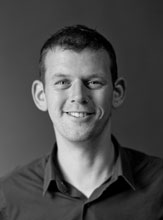 Paul Mohan
Born: Drogheda, Co. Louth.
Sportsfile service: Paul joined early in 2007.
Awards: Paul won the 2009 World Press Photo first prize in sports action. Before he joined Sportsfile he made it into the final three selection in the UK and Ireland Picture Editor Awards for Photographer of the Year in 2007. Paul also received an award for Photography Picture Pages in the 2005 European Newspapers Awards.
Career: Paul worked with the Drogheda Independent from 1999 until 2006 and is a very experienced photographer. He has covered many events for UEFA, including the 2008 European Soccer Championship in Switzerland and Austria, the Women's European Championship in 2009 and the Women's and Men's Under-19 Championship 2010.
Matt Browne
Born: Tinahely, Co. Wicklow.
Sportsfile service: Matt has been a staff photographer since 1997.
Awards: He has won four AIB PPAI Awards in sports categories.
Career: Matt has also travelled the world and he has photographed Irish rugby teams - national and provincial - all over Europe as well as in Africa, North and South America, Australia and New Zealand. Matt has covered the 2001 British and Irish Lions rugby tour to Australia, numerous Five and Six Nations Championships as well as Heineken Cup finals. He has covered several All-Ireland Gaelic Football and Hurling finals, and several Cheltenham Festivals and other horse racing events. An avid golfer, Matt has worked at the last four Ryder Cup tournaments.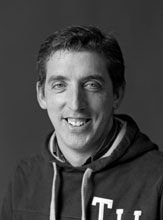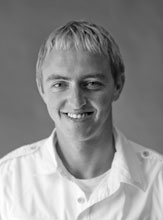 Pat Murphy
Born: Dublin.
Sportsfile service: Pat joined in 2000 straight out of school.
Awards: Pat won the 2010 World Press Photo second prize in sports action.
Career: An experienced photographer, Pat has just returned from a year-long sabbatical in Australia and New Zealand. In 2007, Pat travelled to Jamaica and Guyana to cover the exploits of the Irish team at the Cricket World Cup. He photographed the Irish rugby team's tour of Argentina in 2007, the Setanta Challenge Cup rugby tour in California in 2009 and the 2008 European Soccer Championship in Austria and Switzerland. Pat has also covered European and World Track & Field Championships and has extensive experience covering GAA, soccer, boxing, international cross country and other sports at domestic and international levels.
Oliver McVeigh
Born: Donaghmore, Co. Tyrone.
Sportsfile service: Oliver joined in 2006.
Awards: Oliver has twice won the McNamee award for the best GAA Photograph, in 2008 and 2009. He was also short-listed for the PPAI 2010 Sports Action category.
Career: Oliver has been a photographer since leaving school in 1979. During his 30-plus years in the business, he has gained experience in news, PR and sport working for a number of regional and national newspapers in Northern Ireland. But sport is Oliver's big passion and he is vastly experienced in Gaelic Games, soccer and rugby at domestic and international levels. He has covered Ulster teams in the GAA Football Championship since 1986, and thus has chronicled the province's most successful era. He also has travelled all over Europe covering Northern Ireland international soccer games and Ulster's Heineken Cup rugby matches.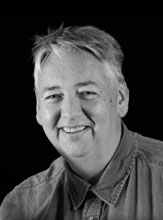 Stephen McCarthy
Born: Caherciveen, Co. Kerry
Sportsfile service: Stephen joined straight out of school in 2007.
Career: Since 2007 Stephen has travelled extensively, covering the FIFA Under-17 Women's World Cup in Trinidad & Tobago in 2010, John Duddy's fight against Michi Munoz in Madison Square Garden in 2009 and the AIBA Women's World Boxing Championships in Barbados in 2010. He has photographed the 2007 European Cross Country Championships in Spain (his first trip abroad), the Cheltenham Festival and UEFA tournaments and finals, including the 2010 Europa League final in Hamburg. Stephen was part of the Sportsfile team in Cardiff when Ireland beat Wales to secure the Six Nations Grand Slam in 2009. A huge cycling fan, he has covered the Tour of Ireland and the Rás, both on three occasions, as well as Irish teams in action in Belarus, Belgium, Spain and Wales.
Barry Cregg
Born: Kill, Co. Kildare
Sportsfile service: Barry is the newest member of the team and joined Sportsfile in 2010 after completing a Diploma in Photography.
Career: Even in such a short period, Barry has covered international soccer and rugby matches. He has also travelled across Europe, covering the Cheltenham Festival, assignments for UEFA and the Wales v Ireland Six Nations Rugby Championship match in Cardiff. Undoubtedly the team's biggest motor-racing fan, Barry is the Sportsfile expert on all sports involving horsepower.