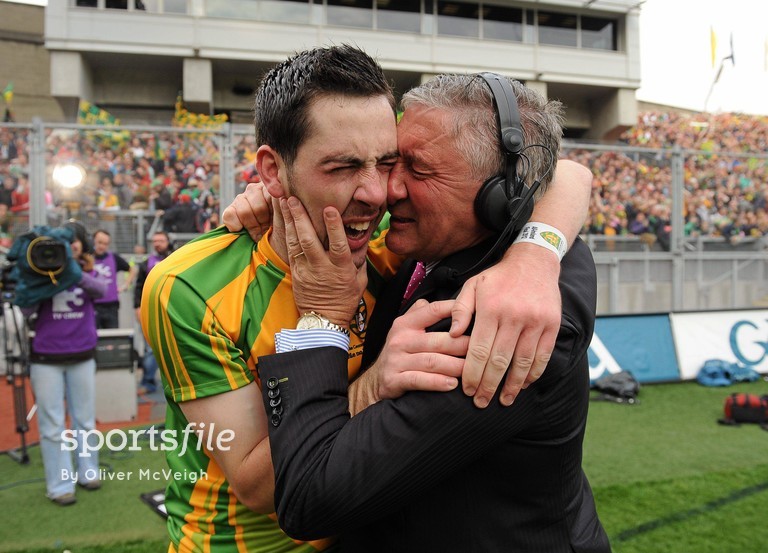 On this All-Ireland Football Final week, we are taking a look back at some of the personal favourite pictures of our photographers from finals past. Now it's the turn of Oliver McVeigh.
This is mili-seconds after the final whistle of the 2012 final, in what was only Donegal's second All Ireland win, coming 20 years after their first one.
It's a picture of Mark McHugh and his father Martin McHugh, TV pundit and All-Ireland winner in Donegal's first win in 1992, showing their emotions on the pitch.
"I think it's a unique picture to capture, not only father and son, now both All-Ireland winners, but both being on the same pitch with in yards of other on the occasion."
"I was working on the Nally end of the ground and was up the sideline ready to capture emotions at the final whistle. I knew Martin McHugh, was working as pundit for RTÉ, and was positioned near where I was sitting for the game, so I had decided to keep an eye on Mark McHugh at the whistle and if they meet I would try and get it."
"After a few seconds someone pointed out to Mark where his father was and he ran most of the length of the field to celebrate with him, they got very emotional and were both in tears."
"Every time I see either of them they always remind me of this picture, and they have told me it is pride of place in the family home."