He could have been in the Stade Vélodrome – but instead he's staying at home.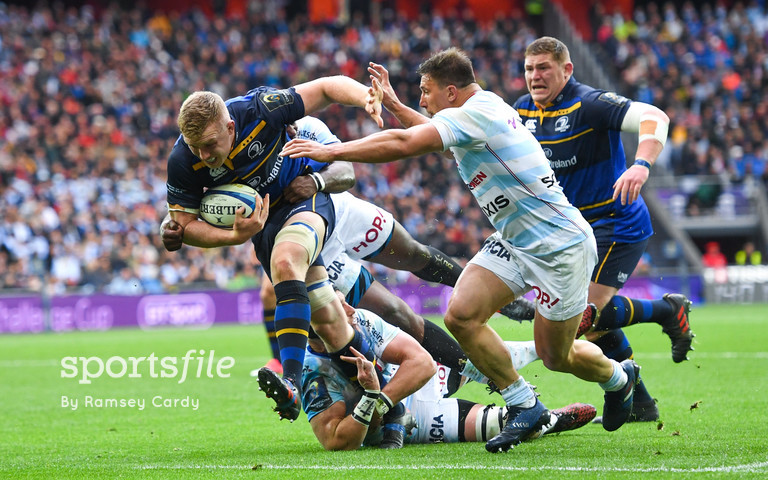 Marseille was supposed to be hosting the Heineken Champions Cup Final last night, and the Heineken Challenge Cup Final the evening before that, but as we well know much of the sporting world has been put into lockdown due to the coronavirus outbreak.
On what might have been a memorable weekend for rugby, Sportsfile photographer Ramsey Cardy gives an insight into what it's like being the official team photographer for Leinster Rugby on cup final days.
Leinster won the 2018 European Rugby Champions Cup Final in Bilbao at the San Mames Stadium when they beat Racing 92. And lost out to Saracens in last year's decider at St James's Park, home of Newcastle United.
"For both finals I flew with the team on their charter flight two days before the match. I would do some arrival pictures for newspapers previews and settle in."
"The next day is the Captain's Run in the stadium that morning and later that evening you have the Challenge Cup Final in the same stadium, which you would treat as a run through or a rehearsal for the Saturday. You'd look at things like what the photographers positions are, where the teams run out, what the internet and media facilities are, how the cup presentation is done, that sort of thing – a long day but important prep."
"So then on the morning of the match I sit down with the other Sportsfile photographers covering the game. Brendan Moran and Stephen McCarthy were with me in Bilbao and Brendan and David Fitzgerald for Newcastle. We go through our plans and bring in a bit of detail from the night before so everybody would have their own position and a plan."
"On matchday I would be there about five hours before kick-off to chat to ECPR as the club photographer, as we get a little more access, and to chat to Marcus (Marcus Ó Buachalla Head of Communications for Leinster Rugby) about how the day is gona work for us and what passes and bibs we need and things like that."
"We would also take a look at the dressing room set-up. Ideally should Leinster win you would do some pictures there afterwards with a small studio set-up. This worked well in Bilbao but had Leinster won in Newcastle it wouldn't have been a runner. Leinster were assigned the away dressing room and it was pretty small, so there wasn't enough space to do that."
After the dressing room run-through, I head to do some fan pictures and then wait for the team to arrive and then you're into match mode."
"So, we went to Bilbao and it rained all day, and we went to Newcastle and it was sunny all day, so there ya go."
"Bilbao was a miserable day. I was sitting in waterproofs most of the game and it wasn't the prettiest of matches. No tries and a tough game to photograph. Thankfully, the end made up for it."
"It was close for the whole game and then Racing gave away a penalty under the posts in the 78th minute – and Isa (Nacewa) kicked it over so then that was a picture, with Leinster leading by three very late on."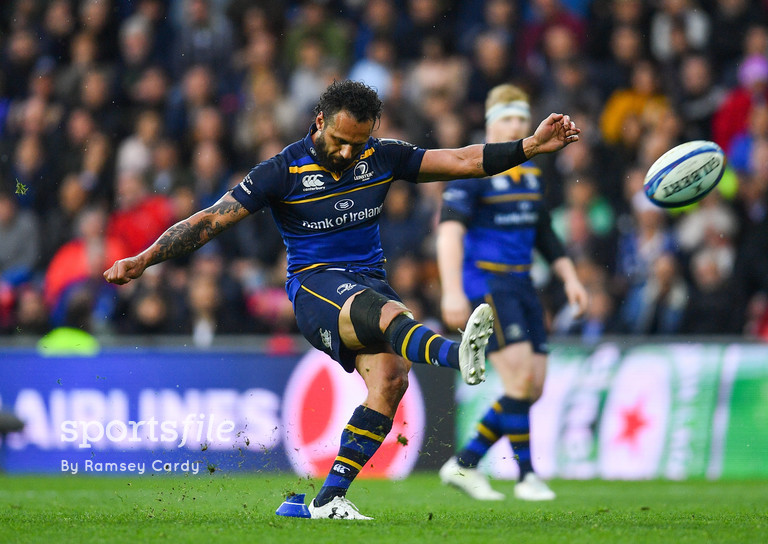 "I'm always at the end that Leinster are attacking, so after the Isa kick so late I knew Racing were looking for a drop goal at the other end. So, when the pass came back to Remi Tales you knew straight away to photograph him lining up for the kick. I got James Ryan, Jack Conan, and Scott Fardy chasing him down – and then the ball went wide. I quickly looked through those pictures, found the best frame and sent that off the back of the camera to the office in Dublin so they can get that picture out."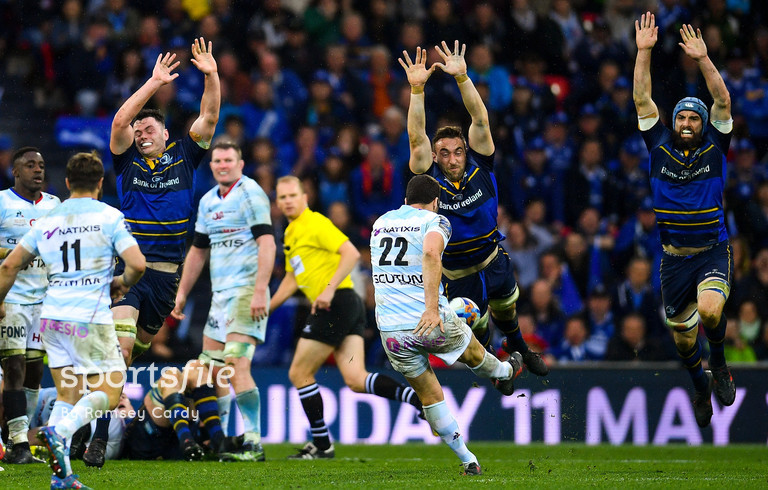 "When the final whistle goes, I quickly run on to the pitch and get the players celebrating. You probably have five minutes of that and then you're straight over to get your position for the cup lift. Thankfully as the club photographer I'm given a centre position so I can photograph it head on."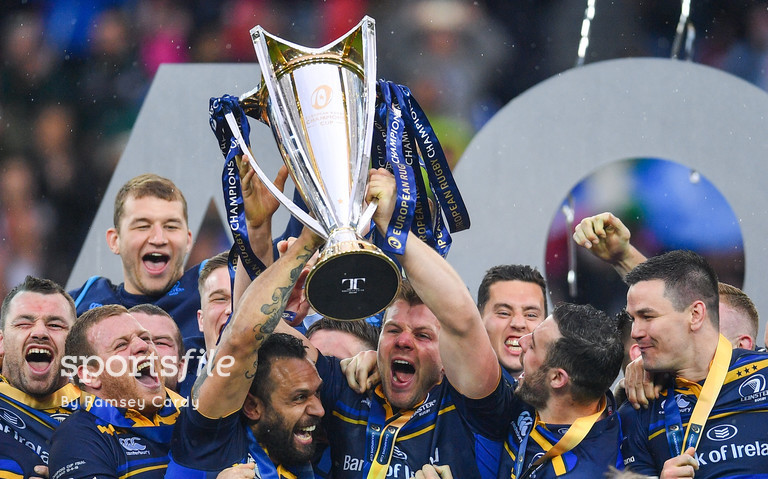 "After that I shot the lap of honour for fifteen minutes or so and by the time I made it into the dressing room about half of the squad had beaten me in there."
"It was all quite calm until the cup came in. This gave me some time to send some more pictures so that Leinster's social media and newspapers could have access to them."
"The players were all sitting at their own spot and all pretty tired. Then once Dan Leavy brought in the cup all the celebrations really started. The whole squad together and everybody was up and singing and cheering and all that. We did a team picture and then I set up the studio next door."
"All the players and staff had the chance to come in for their own pictures, so I would have been in there for another forty minutes or so."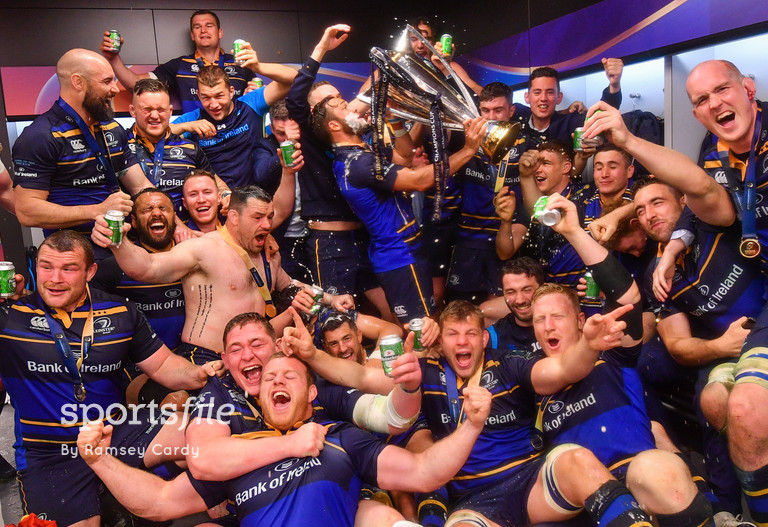 "Then at that point it's a rush to the airport to catch the charter flight back again so we were back in Dublin quite late that night."
"My memories of the Newcastle final are a lot more subdued as it wasn't the result I was planning for!"
"Scotland played South Africa there in the World Cup in 2015 and I covered that, so I had a bit of an idea what to expect from it. They have the big big stands there that are pretty cool."
"Going into these finals you're only thinking of the positives and thinking that the team you're focusing on are gona win. All your plans are in place so if they do win, we're gona do this, this, and this."
"So, towards the end of that game you realise they aren't going to win so you're thinking how you're going to photograph the team after the game."
"You're not thinking wide angle, you don't want to get into their face. So, you're thinking long lens and where that might be best photographed from. I took a position above the tunnel so that I could shoot the cup lift and also shoot the Leinster players walking off the field afterwards."
"While not covering it for Leinster at that time, that's a picture that we need for tomorrow's newspapers."
And the next time Cardy gets to cover Leinster in a final?
"Well the sooner it's safe to get rugby back the better but we'll have to wait and see. Saracens are really the only ones that can compete with them at the moment. That quarter-final feels like a final really."
Whenever the club action comes back, Leinster are sure to be in contention.