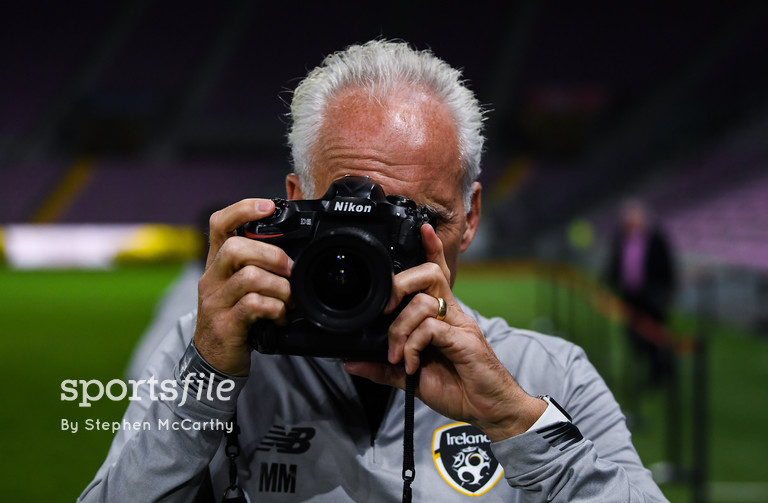 Sure, he earned 57 International Caps playing for the Republic of Ireland.
He managed the national team for 68 games over two terms, and was planning to get Ireland back to the Euros before his tenure ended early in unforeseen circumstances with COVID-19 pressing pause on the sporting world.
But the real question you want answered is, what is Mick McCarthy like as a photographer?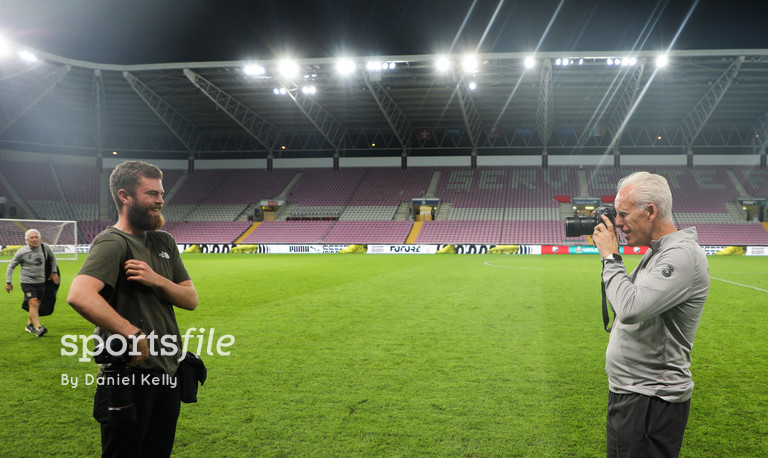 "Not bad, not bad at all, if we're ever short a man for Tolka or Tallaght I might give him a shout!"
Those are the words of Sportsfile's Stephen McCarthy. You might be familiar with some of his pictures too.
Stephen has been the official photographer for the FAI and the Republic of Ireland senior team since taking over from David Maher in 2017. He first covered a senior men's Republic of Ireland game at Croke Park in 2007, the UEFA EURO2008 Qualifier against Germany.
Since the departure of Martin O'Neill, Stephen was there every step along the way of the second era of Mick McCarthy as manager.
"Those photos are from the last training session, the day before the big Euro qualifier against Switzerland in Geneva last October. We were around the dug-out after training and there was a bit of fun and light-hearted humour between the staff. I remember Cathal Dervan, (Director of Public Relations and Communications for the FAI) who I would have a very good relationship with, just said 'Stephen you are always taking everybody's picture, why don't you get a picture with Mick.' It's something I would never have looked for until somebody suggested it, but when the opportunity arose, I wasn't going to deny it. Mick was very good to me over his time as manager."
"So, following on from that picture, that was taken on an iPhone – Mick decided to pick up a camera, to see how easy or difficult our job was, and that's where it came from. After a little bit of help and a few prompts he turned a camera on me, and I turned a camera on him. In fairness he got this one sharp, maybe he proved it isn't as difficult a job as we make it out to be!"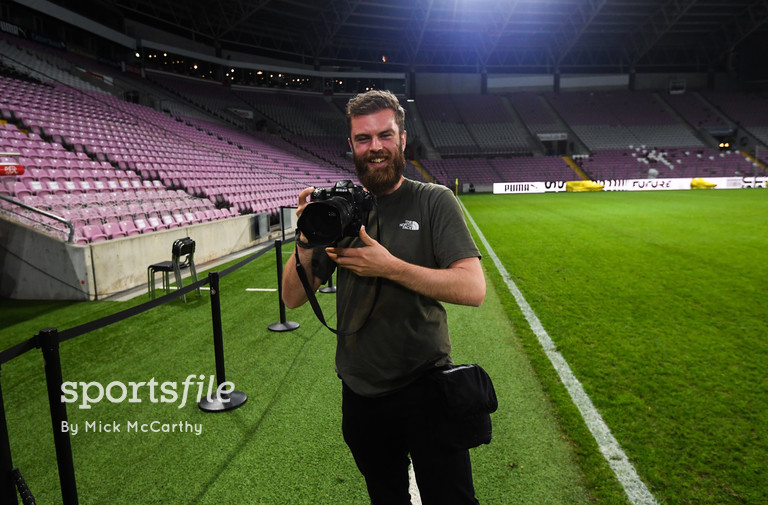 Mick McCarthy's second reign was only ten games long, his time cut short due to the delay to UEFA EURO 2020 because of the coronavirus. But Stephen was there to witness and document many pivotal moments along the way, including Mick's first home game back in charge.
"When Mick arrived into the Aviva Stadium for his introduction as international manager, that was my first time to photograph him. He was greeted by the FAI dignitaries and then we did an exclusive shoot with him in the dressing room before he was unveiled officially. From then on in, it was every function that he did representing the FAI, every training session, as well as sponsorship announcements and engagements like that."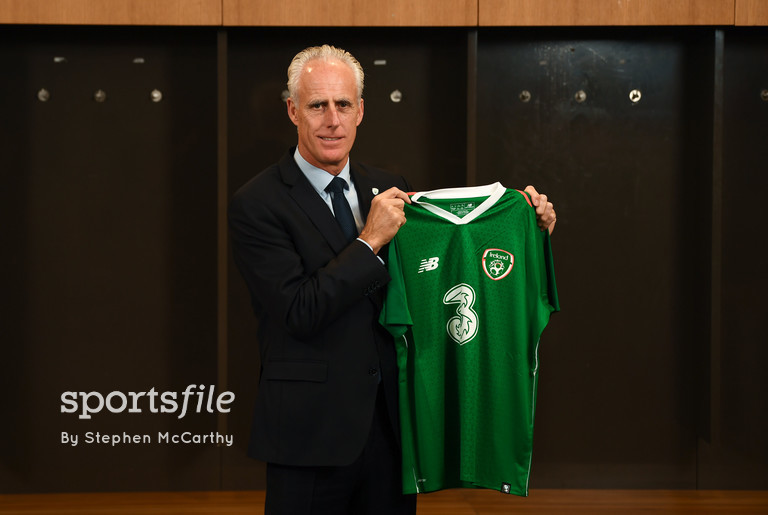 "I suppose he would have become more comfortable with me being around as time went on. I remember during the build up to his first home game, there was a lot of media attention on him, including me."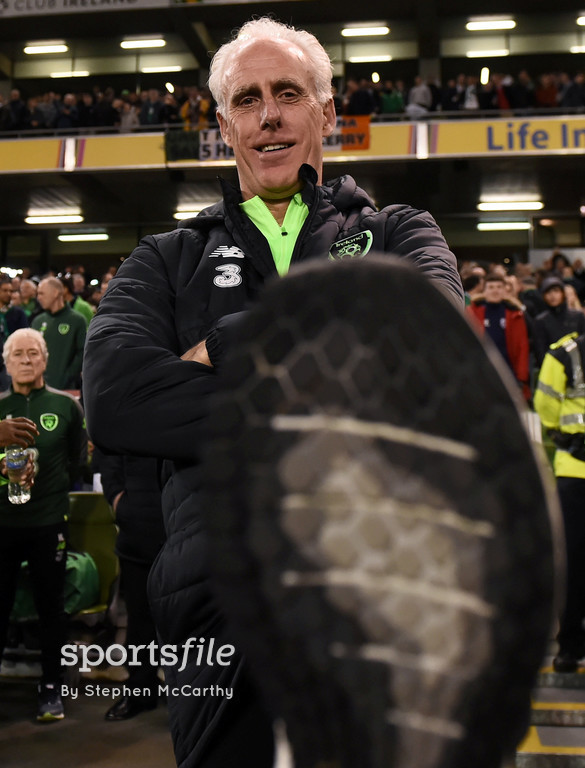 "It would have been a really proud moment for Mick, standing on the touchline waiting for the anthem to be played and the eyes of the football nation watching. But he just defused the whole moment by mimicking a kick towards the camera. A light moment and a nice picture. We've seen that element of humour from him over a number of years between his club and international management. He has a much lighter side to him than a lot of managers."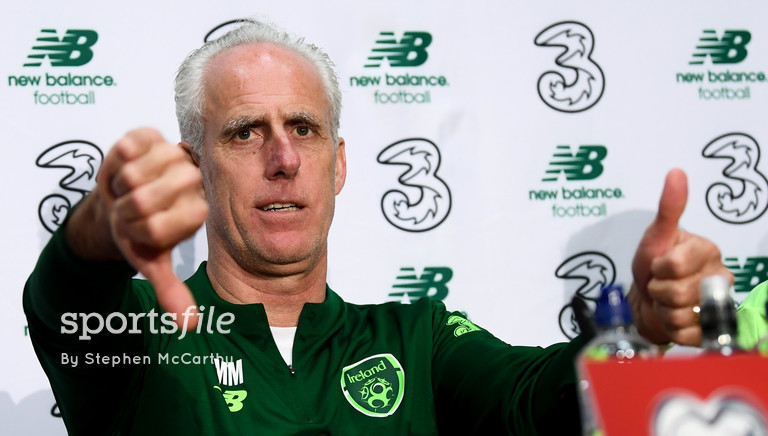 "Mick was very welcoming to me being around the team and what really helped was he opened up the opportunity to have more access at training and this produced different types of pictures. For years, the access was limited to one area of the pitch, so the types of pictures were always much the same, and this was through different managers, so that was what they wanted to do at the time."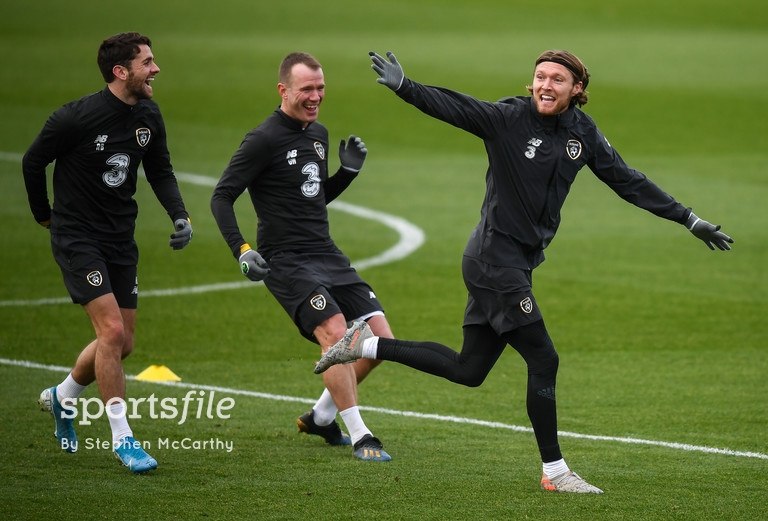 "But when Mick came in, the trust was built, and it opened up our opportunities to float around the training sessions, to take different angles. Another element that he opened up, that we wouldn't have seen before, was the gym sessions. That gave us a different environment different backgrounds, a different setting, which gave us better pictures."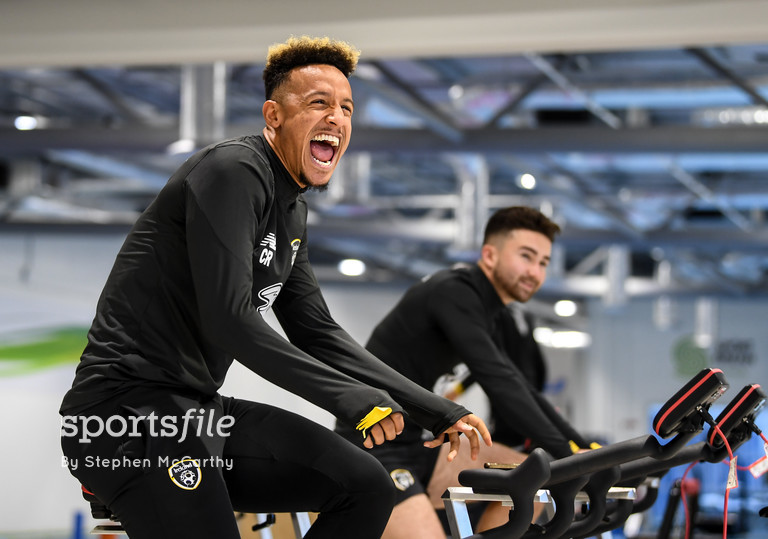 "Fan engagement is so important and one of the greatest assets for an association, or any team, is their players. If you're trying to get the message of international football out, your best asset is the players. They have the quickest and most direct way of interacting with the fans by using social media. Mick understood this and would have been a lot more open to this that other teams I've seen."

"Travelling with a Republic of Ireland team away is always pretty special for the atmosphere and from the ten games that Mick was in charge that Denmark game was definitely one of the highlights."
"When you're covering matches, you'll always have fonder memories of games when you done well as a photographer. A lot of that can come down to luck and that could be a winning goal or an equalising goal and the celebration happening in front of you."
"So, your favourite moments of a game are not always the same as the supporters. I suppose one that really stands out was that game in Denmark, that late Shane Duffy equaliser, where he scored on my side of the goal, and celebrated in front of me."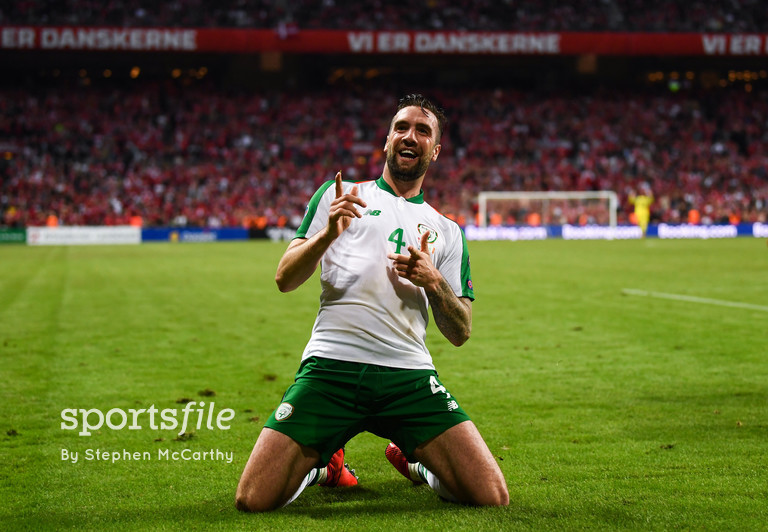 "I just remember looking around after the game and seeing the fans celebrating and it was a really special time. It's also been brilliant travelling with the Republic of Ireland team, and what the fans bring to an away international. And it's so different to other sports that I've travelled with as well."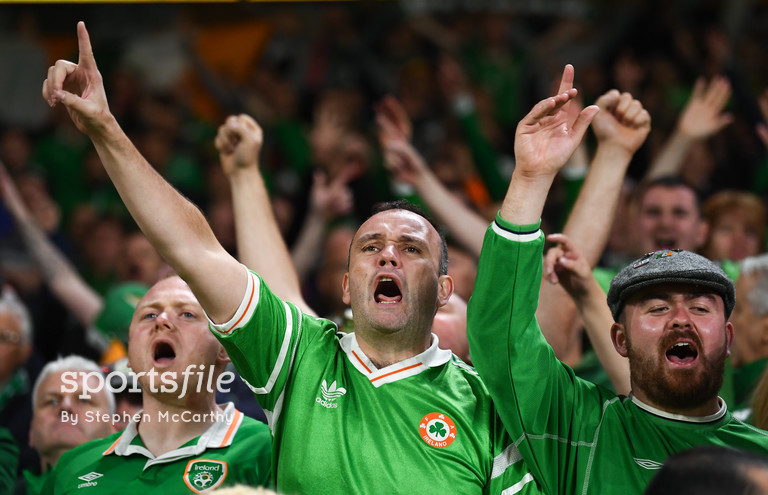 One of the places Stephen has travelled over the years was to Lille, where he saw the Boys in Green beat Italy in 2016, one of his footballing highlights so far.
"Undoubtedly the highlight of covering the O'Neill and Keane era was during the Euros, beating Italy in Lille. It was a special night, even sweeter with Ireland being where they belong, at a major tournament. That night was full of drama and emotion and atmosphere. And who doesn't love a late winner!"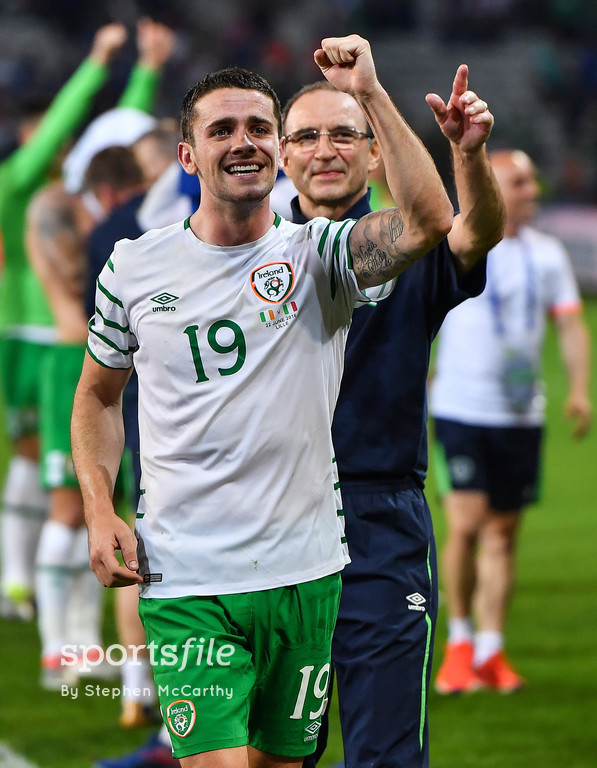 Stephen Kenny was always set to succeed Mick McCarthy as manager but, due to the ongoing pandemic, things happened sooner than planned.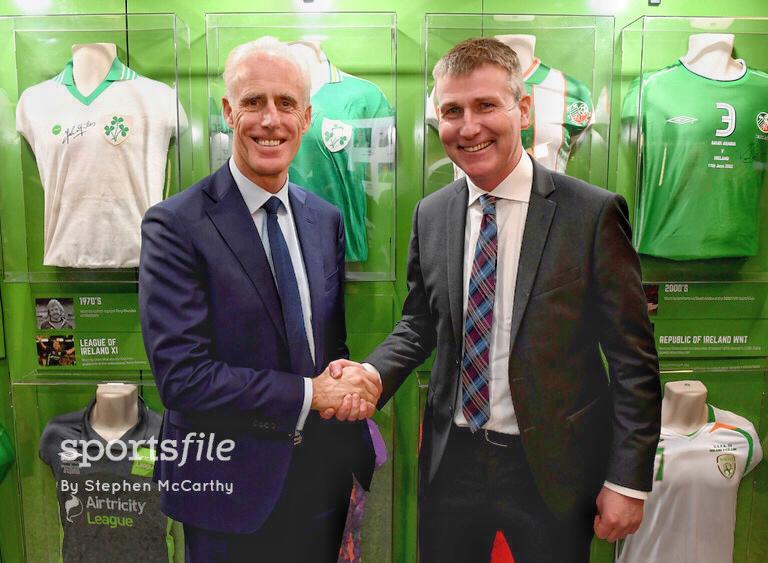 "Under the circumstances it was a particularly strange first press conference of a Republic of Ireland manager. Probably the first and hopefully the last time it will ever be done during a pandemic. I got access to photograph his first media duties, close to his home in Louth – including a socially distanced interview with RTÉ's football correspondent Tony O'Donoghue."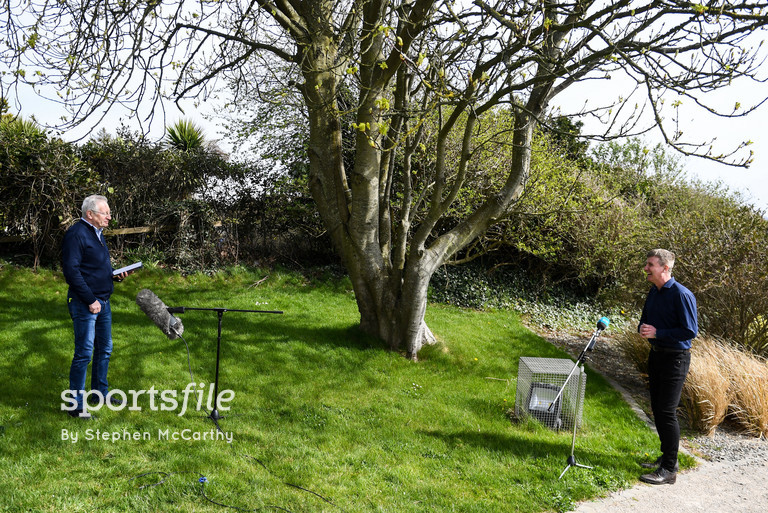 "I think you can sense from a lot of supporters that we are coming into a really exciting period of Irish football and there's probably no better man to lead the Republic of Ireland national team forward than Stephen Kenny. Stephen knows every young player the length and breadth of the country. We've seen what he can do, from his first day's with Longford Town, his particularly successful time with Derry City and then onto his extra-ordinary achievements with Dundalk. You cannot but be excited for what's ahead with Stephen Kenny and the Irish national team."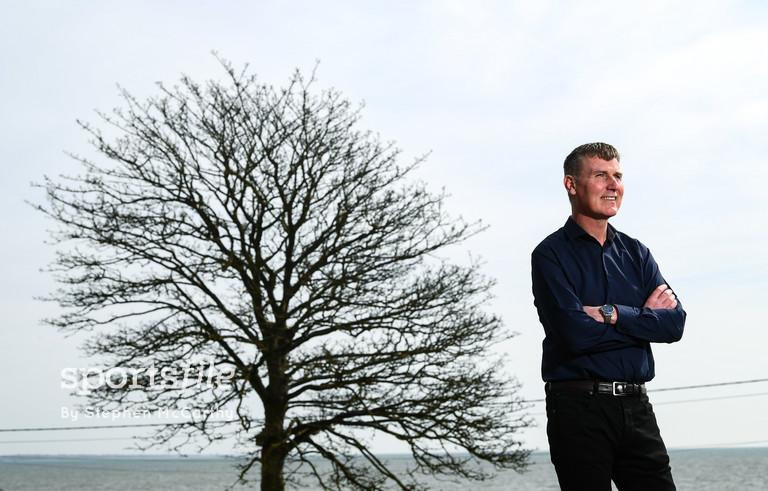 The Aviva Stadium was supposed to be rocking today, and could well have been hosting Republic of Ireland v Poland at UEFA EURO2020, had all things gone to plan. But don't you worry, exciting times are coming. The buzz is on it's way back.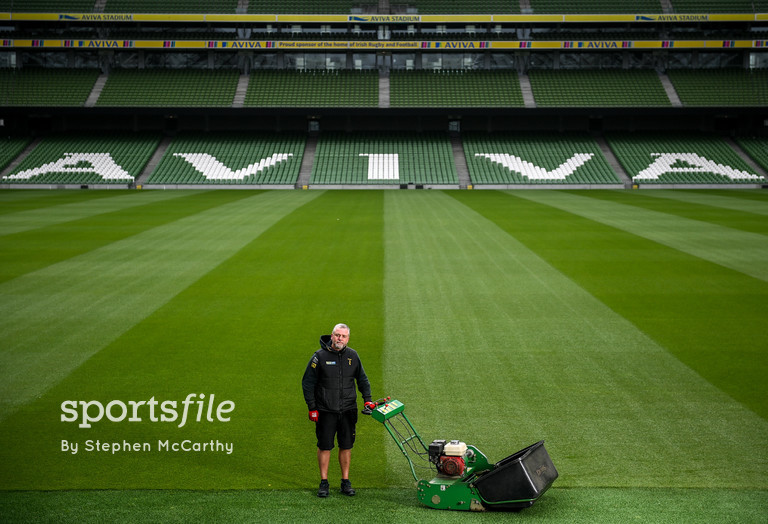 Photos by Stephen McCarthy
Written by Piaras Ó Mídheach