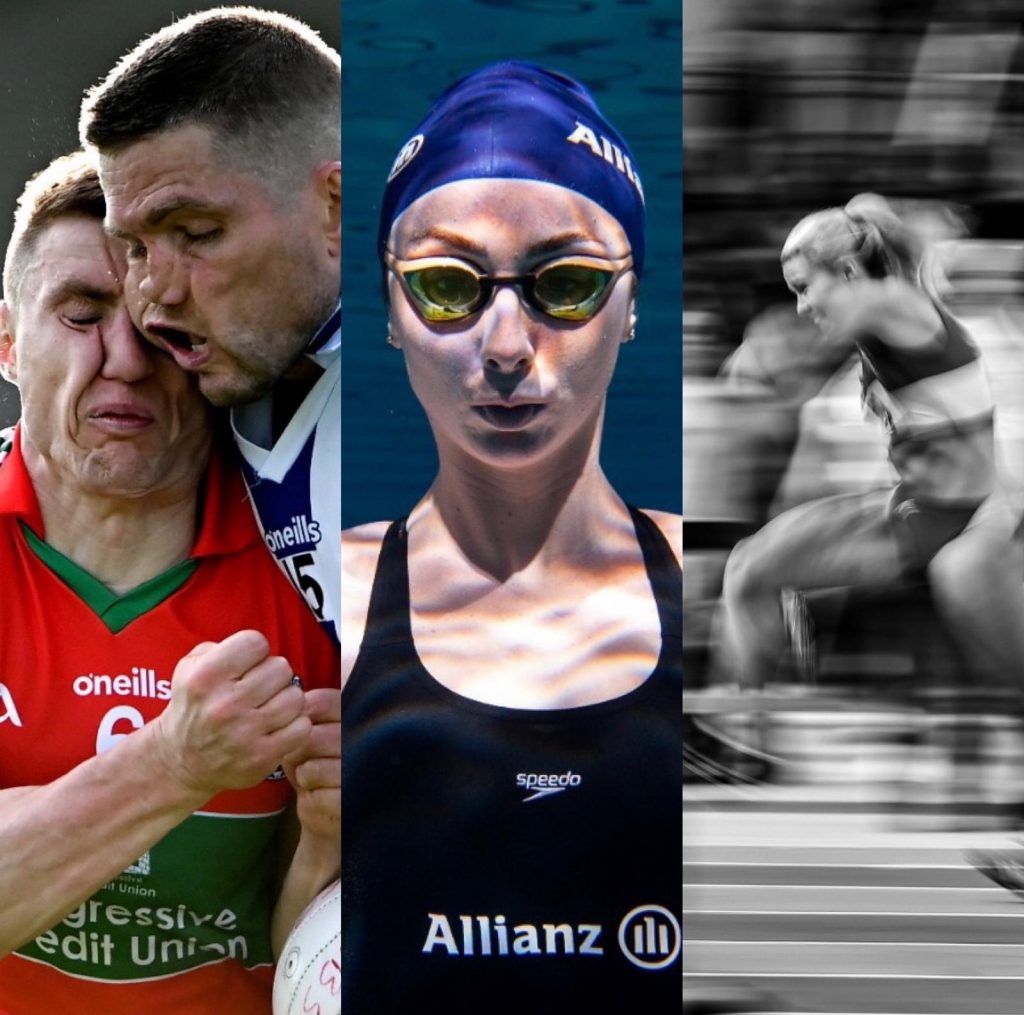 Sportsfile won three awards at the annual PPAI Awards last night, with three first-time winners in Piaras Ó Mídheach, Sam Barnes and Seb Daly.



Piaras won Second Place in the Sports Action Category
Conal Keaney was heading in the direction of Killester, or maybe even Clontarf, surging towards the goal and on the attack for Ballyboden St Enda's when he was met, shoulder-to-shoulder, with a thundering tackle courtesy of Ballymun Kickham's defender John Small during the Dublin Senior Football Championship Final at Parnell Park.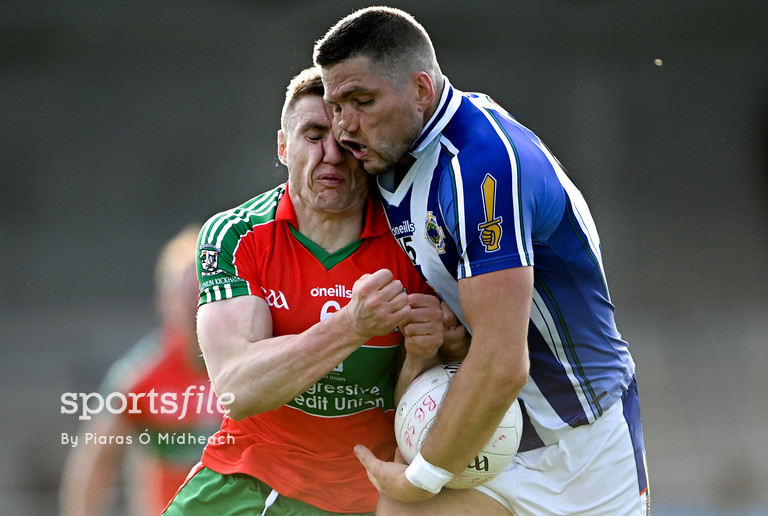 No foul. No free. Play on indicated the ref.
"I was a regular visitor to Parnell Park during last year", explains Piaras.
"I think I covered fifteen games there during Lockdown. As I wasn't driving anywhere else really, every time I got into my car my phone suggested we go to Donnycarney. For a few weeks there, I nearly always agreed."
"It was a privilege to be able to move around the country to do my job and cover games. Expecting Garda checkpoints and having a ticket or pass printed out on the passenger seat beside me. It was a great achievement for all in the GAA to get so many games played, especially with all the extra precautions in place, and often implemented by volunteers."
"I got a bit of a feeling to move position that day, from where I was initially going to sit, and then luck and a bit of preparation came together, as the two lads lined up nicely in front of me when they collided."
"I normally don't swear when taking pictures but couldn't help it for that one! It was a hell of a well-timed hit. John Small went off with the ball but Conal Keaney was soon back up on his feet, back in the action."


Sam Barnes took Third Place in Sports Action
Sam's picture is of athlete Sarah Quinn, of St Colman's South Mayo Athletic Club. Out in front, on her way to winning the Women's 60m Hurdles Event during the Irish Life Health National Senior Indoor Athletics Championships.
The picture was taken at the National Indoor Arena in Abbotstown at the start of March last year. Before social distancing, hand sanitisation and yellow stickers became a part of our World.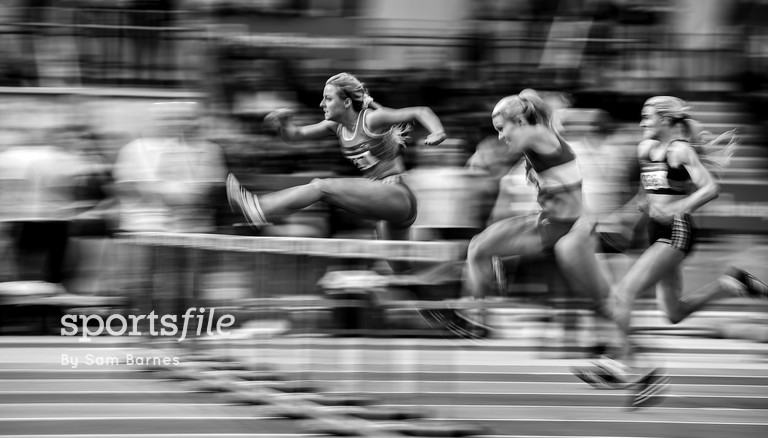 "This was pre-lockdown so COVID hadn't fully hit in yet. Fans were allowed to attend, but you noticed things like athletes not shaking hands, lots of elbow bumps, that kind of thing."
"As usual it was another busy day in the Arena, lots of people about, something that seems alien now sadly. I arrived there about 11am and left at about 6pm. A pretty packed timetable, trying to get a nice selection of images and to try and cover a range of events and get the pictures sent."
"I really enjoy the variety of events that athletics offers. It gives lots of options to try and be creative. I've been the 'athletics guy' for a while now, so have formed relationships with athletes and officials, which helps, and makes the events enjoyable to cover."
"My colleague Eóin was there working with me on the day and he had the finish line picture covered, so with him trusted to do that picture, it allowed me to search for something different, a bit of a gamble but it paid off."
Sam has been back to the National Indoor Arena for the first time since then just last week. for an Elite event . Slowly but surely things are turning the corner, and sport, and the fantastic people involved in participating and organising it can get back to what they do best.


Seb Daly earned Second Place in the Portrait Category
Being a sports photographer in Ireland, well, you're going to get wet. Seb took this a step further.
As part of the 2020 Allianz Courage Chronicles, Seb took on the task of taking portraits of Ellen Keane, the Allianz Brand ambassador and Paralympic bronze medallist swimmer – underwater.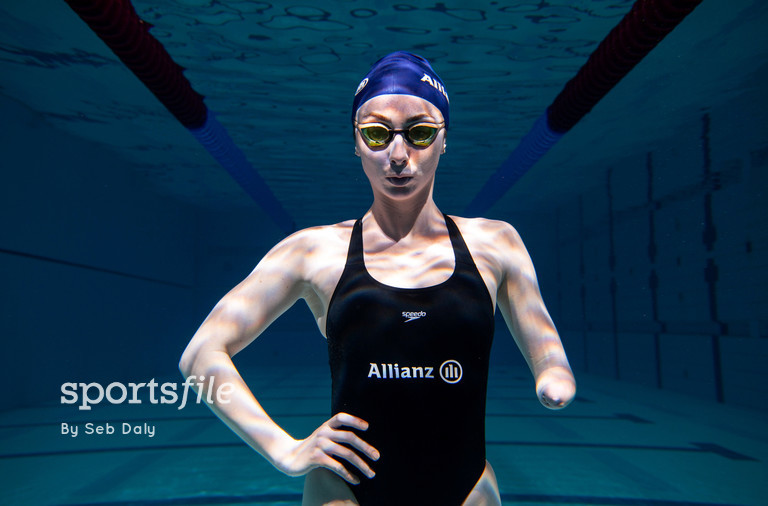 "I purchased the underwater housing for the camera after I was refunded on a delayed flight home from Gibraltar following a Republic of Ireland match" – Seb explains.
"I had always wanted to try it, and now was the chance to get my hands on one."
"This shot came from only the third outing with the housing, the first two times being in the Royal Canal while shooting Canoe Polo. I can't tell you how tired I was from treading water, with the reeds wrapping around my legs!"
"When the chance came up again, not only to use the housing, but with one of Ireland's most well know Paralympians Ellen Keane – myself and my colleague Sam Barnes went into planning overdrive. We really wanted to nail a stand-out image from the shoot."
"The shot is simple yet powerful. Ellen stands strong in the water, calm and determined. This is her world."
"The shoot lasted around thirty minutes, but with no breathing apparatus, just my lungs, we had to take it one picture at a time and reset. So about 30 seconds per picture between struggling to get into position and getting comfy, signalling to Ellen, making sure I was focussed and then hoping the flashes above water would fire."
"Ellen was brilliant to work with, and knowing I had Sam there to help, watching over everything as my second set of eyes meant we could achieve what we set out to. I couldn't have done it by myself."


Shortlisted Photos:
Thirteen more Sportsfile pics made the shortlist in the Sports Action, Sports Non-Action and News categories.
Sports Action
Through the Forest by Seb Daly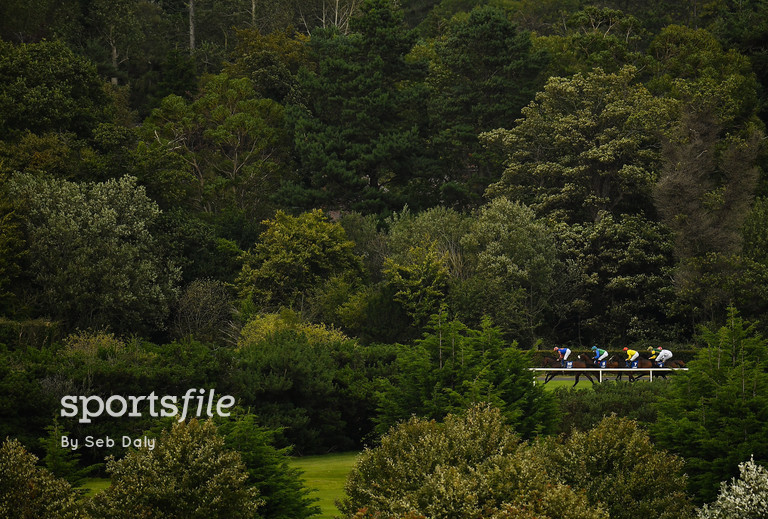 Spraycation by Sam Barnes
A sudden glimpse of the runners and riders as they race down the back straight during the KPMG Champions Juvenile Stakes at Leopardstown Racecourse in Dublin.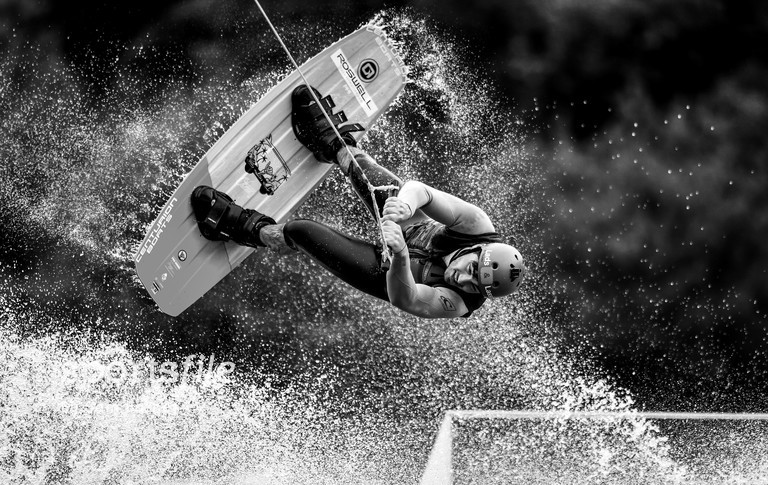 Professional Irish Wakeboarder David O'Caoimh gets airborne during a training session at Ballyhass Wake Park in Cork.

Maximum Effort by Ramsey Cardy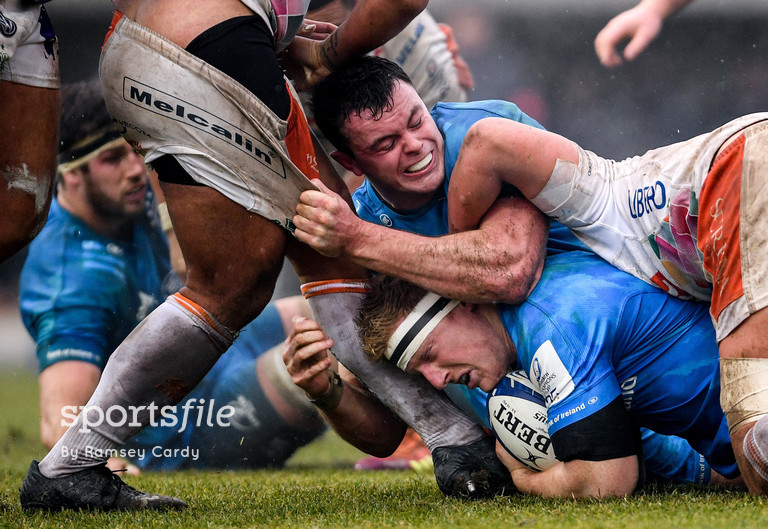 James Tracy, with the support of his Leinster team-mate James Ryan, holds on tight during the Heineken Champions Cup Pool match between Benetton and Leinster in Treviso, Italy.

Eyes on by Eóin Noonan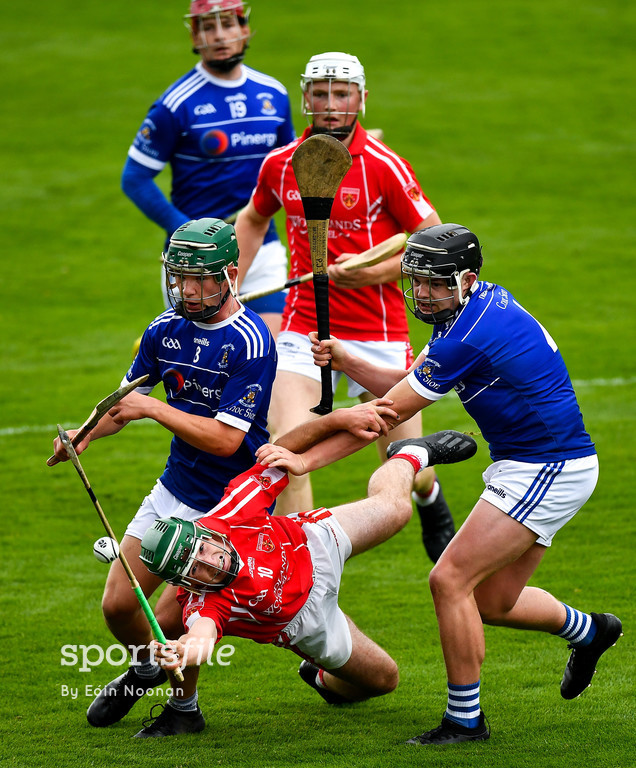 Stephen Lynch of Passage is tackled by Jamie Gleeson and PJ Fanning of Mount Sion during the Waterford County Senior Hurling Championship Semi-Final match at Walsh Park, Waterford.

Home Straight by David Fitzgerald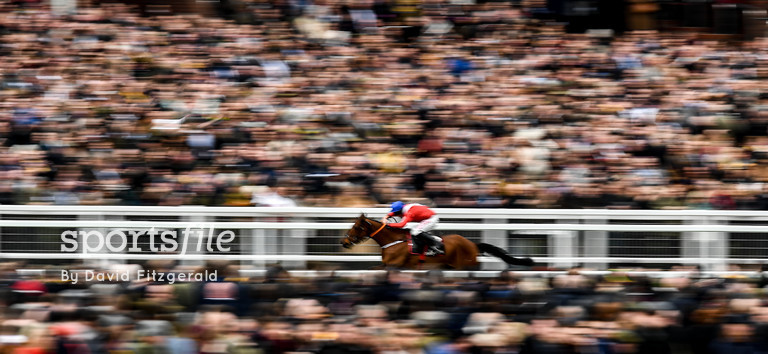 Davy Russell races up the home straight on Envoi Allen to win the Ballymore Novices' Hurdle during the Cheltenham Festival at Prestbury Park in England.

Light Chip
James Morrison of England chips onto the 18th green as the light fades on day one of the Dubai Duty Free Irish Open Golf Championship at Galgorm, Northern Ireland.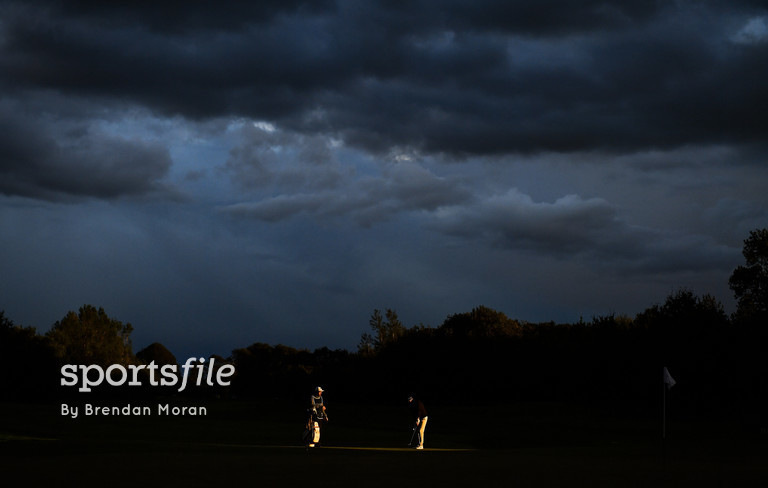 0.02 Seconds by Sam Barnes
Paul Robinson of St. Coca's AC, Kildare, left, dives for the finish line to win the Men's 1500m Final, beating Sean Tobin of Clonmel AC, Tipperary, by 0.02 seconds during the Irish National Senior Athletics Championships at Morton Stadium in Dublin.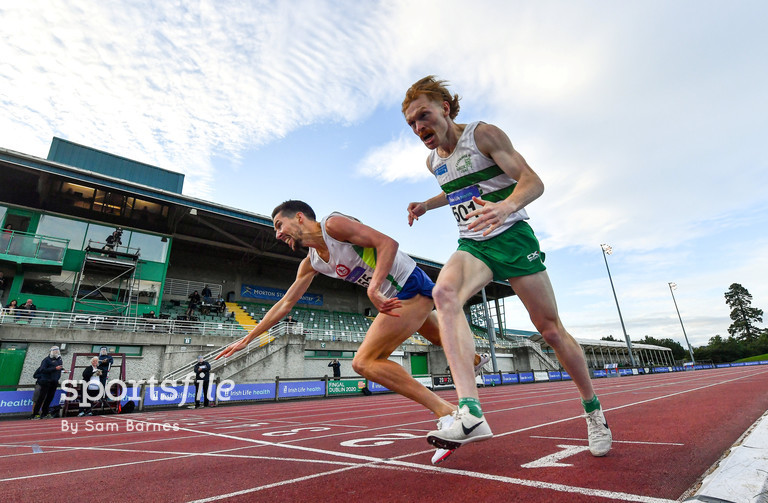 Sports Non-Action

Lockdown Leap by Sam Barnes
Irish long-jumper Shane Howard of Bandon AC, Cork, was forced by COVID-19 restrictions to train at the family farm in Rathcormac, Cork.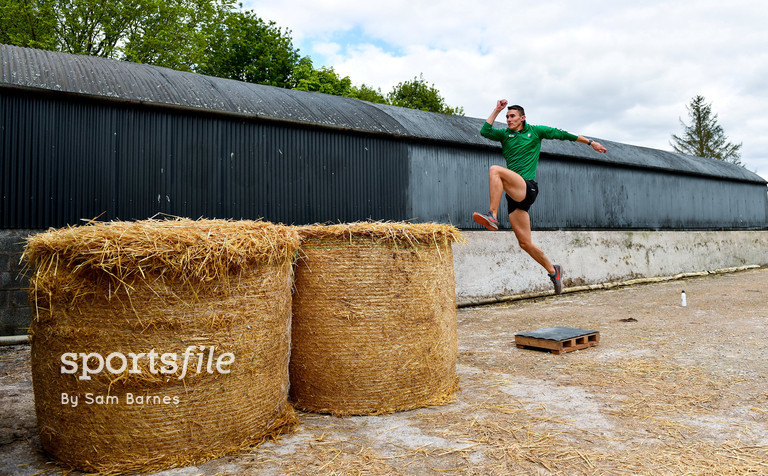 Victory Spray by David Fitzgerald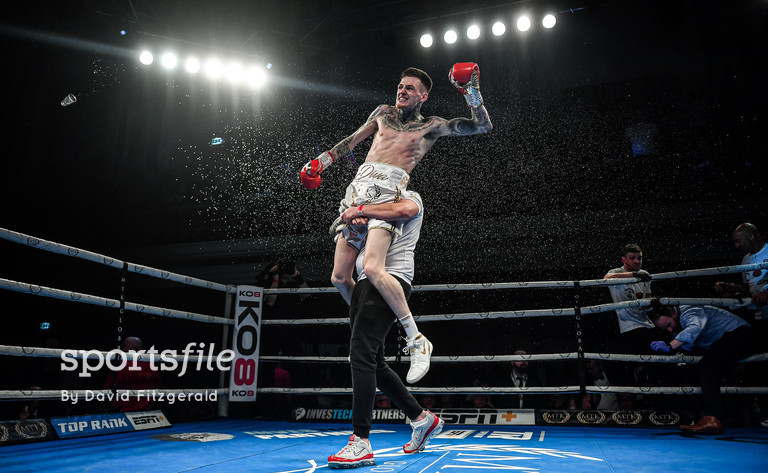 The crowd throw drinks at boxer Gary Cully as he and his trainer celebrate following his defeat of Joe Fitzpatrick in their BUI Irish lightweight title bout at the Ulster Hall in Belfast.

Jumping Joy by Piaras Ó Mídheach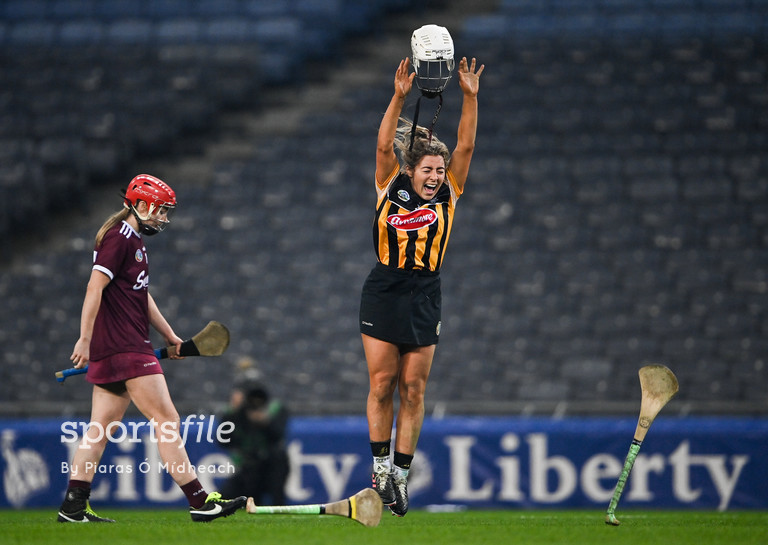 Meighan Farrell of Kilkenny flings off her helmet as Kilkenny beat Galway in the Liberty Insurance All-Ireland Senior Camogie Championship Final at Croke Park.

Remembering the Victims by Brendan Moran
On Hill 16, torches burn in remembrance of the victims of the 1920 Bloody Sunday massacre in Croke Park. On the pitch, Dublin play Meath in the Leinster GAA Football Senior Championship Final.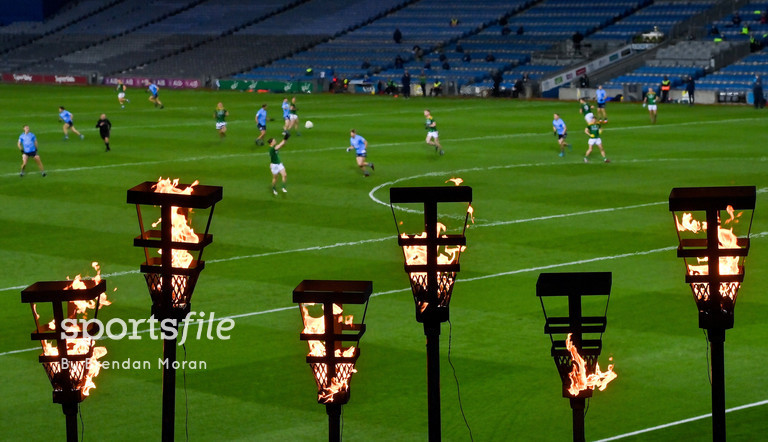 News

Royal Reaction by Sam Barnes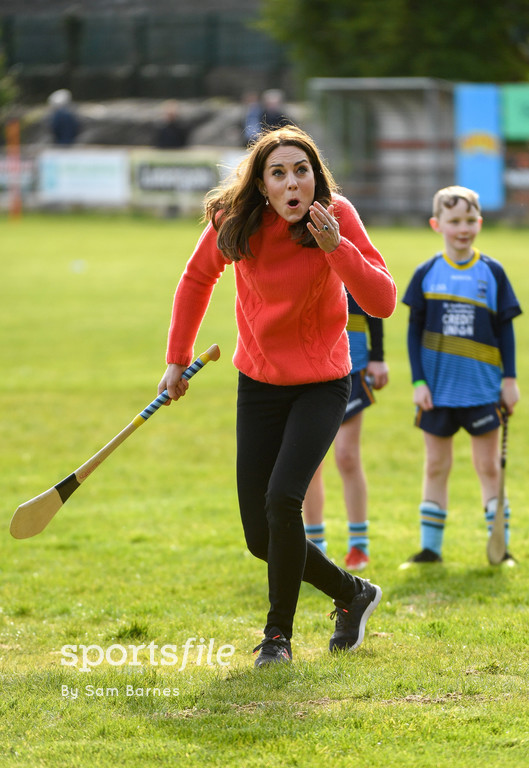 Catherine, Duchess of Cambridge, reacts after making an attempt to hit a sliotar with a hurley during an engagement at Salthill Knocknacarra GAA Club in Galway during day three of her visit to Ireland.

Moment of Prayer by Brendan Moran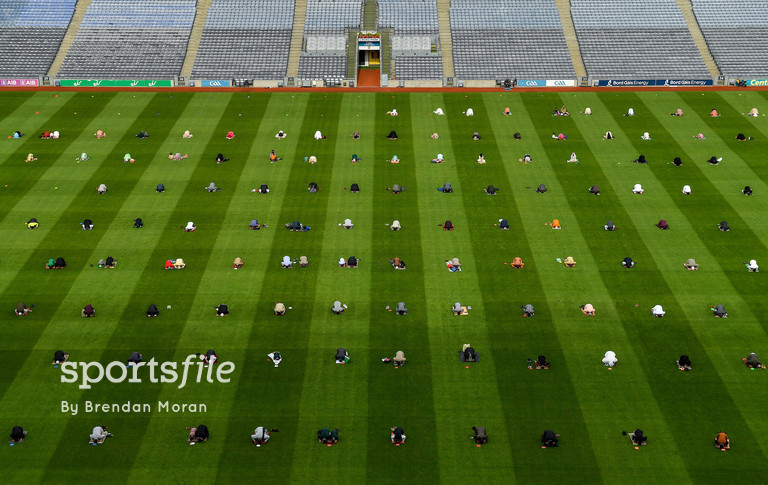 'Eid-ul-Adha', the 'Feast of the Sacrifice', marking the end of Hajj, is celebrated in Croke park to allow for social distancing, attended by Christian, Jewish and Muslim leaders.

Ladies Day at Home by Harry Murphy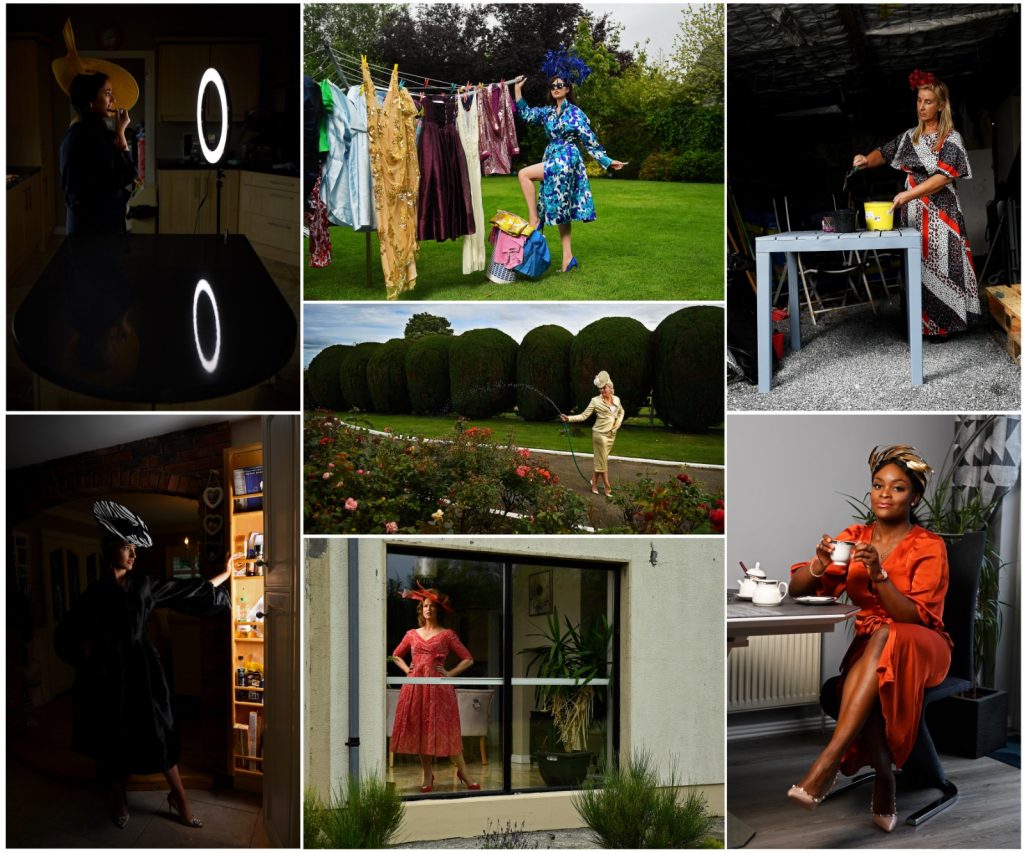 Women in their outfits for the 2020 Galway Races Ladies Day, which had to take place online due to Covid-19.

You can check out the full list of pictures here; https://ppai.ie/year/2021/